Our Principal of Risk Management Advisory, Ms. Sabrina Lam, took the pleasure of being invited as a guest speaker at the webinar titled "Taking a Closer Look of Our ESG Criteria" held by the Hong Kong Institute of Certified Public Accountants (HKICPA). Ms. Lam is an organizing committee member and an experience reviewer of the Best Corporate Governance and ESG Awards organized by the HKICPA.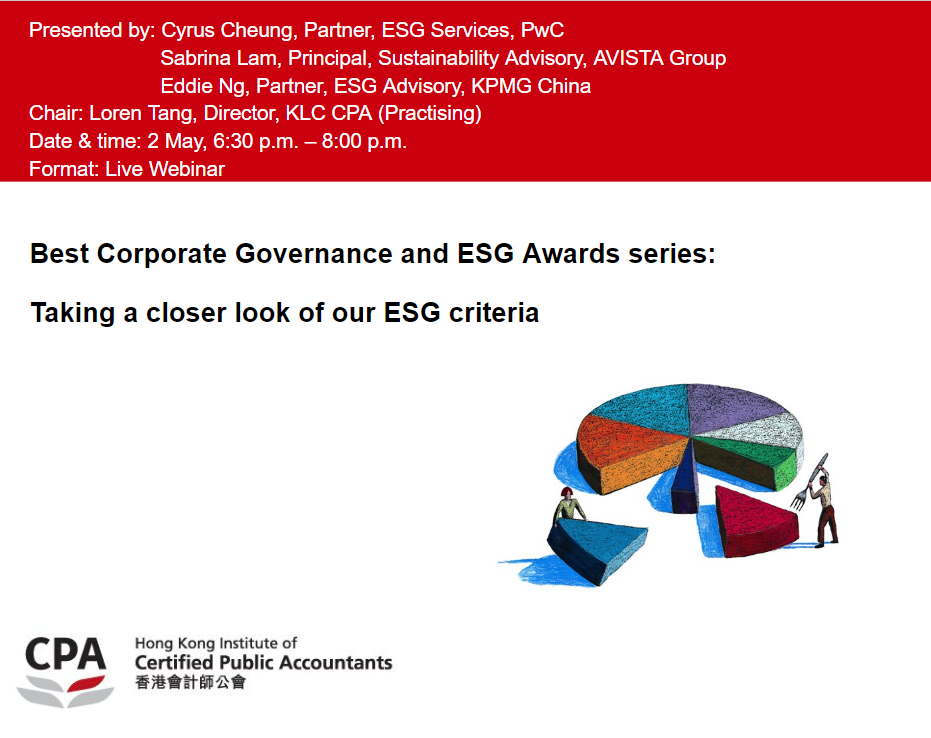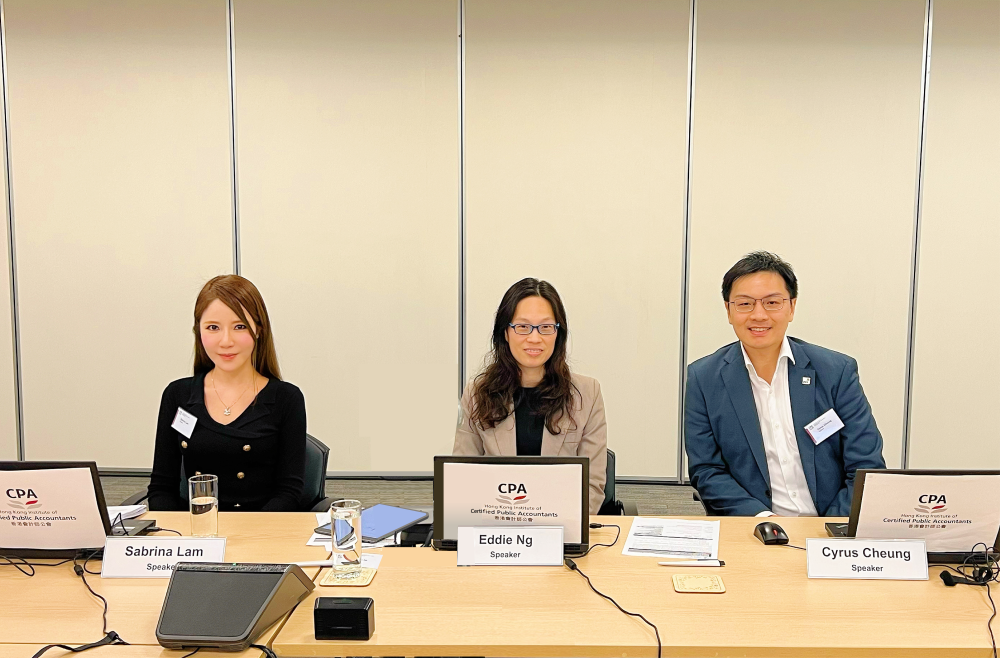 As part of the Best Corporate Governance and ESG Awards series, the webinar aimed to provide an understanding of how ESG criteria are evaluated, along with an in-depth illustration of the latest ESG strategy and governance, reporting principles, KPIs as well as independent assurance of ESG disclosure. Ms. Lam shared our firm's expertise and experience in augmenting key performance indicators (KPIs) disclosure, which is crucial for evaluating the effectiveness and impact of ESG strategies. We also discussed our views on the consultation paper on the enhancement of climate-related disclosures under the ESG framework recently published by the Hong Kong Stock Exchange during the Q&A section.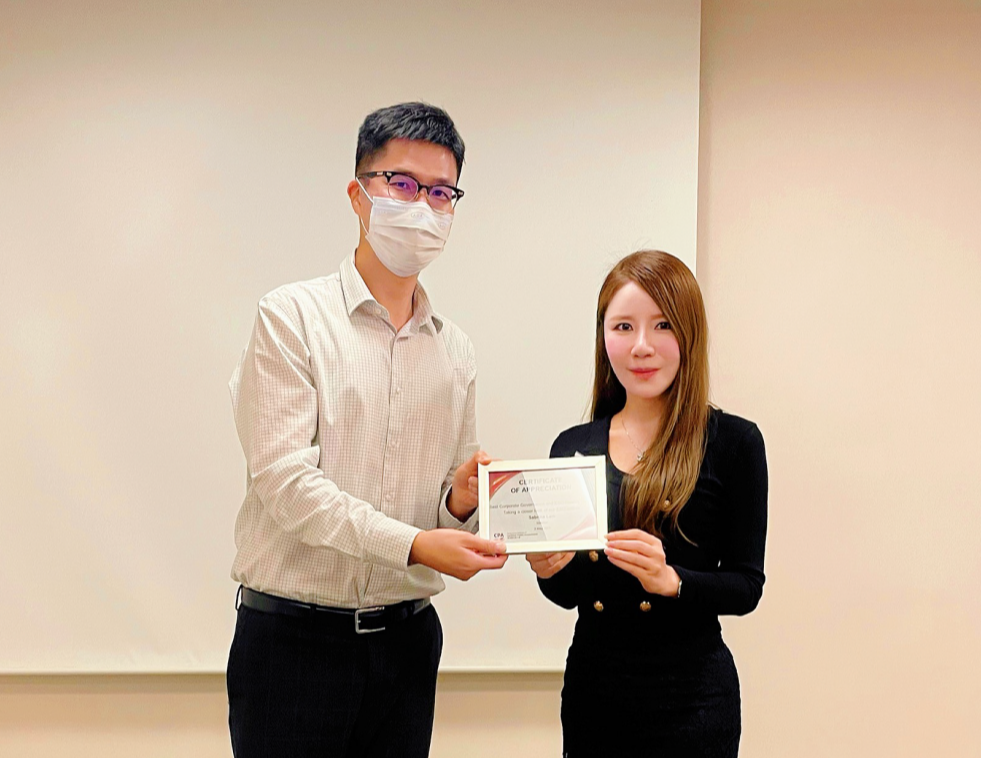 The webinar empowered listed companies and public sector organizations to enhance their ESG performances in this ever-evolving ESG landscape. AVISTA is proud to support the growth and development of the ESG industry in Hong Kong and beyond. Our participation in this webinar has demonstrated our commitment to advancing sustainable development and climate action.